LifePoint welcomes you!  We are located at 1962 County Road 8660, West Plains, MO Learn More
Friday – October 20th Church Dedication Information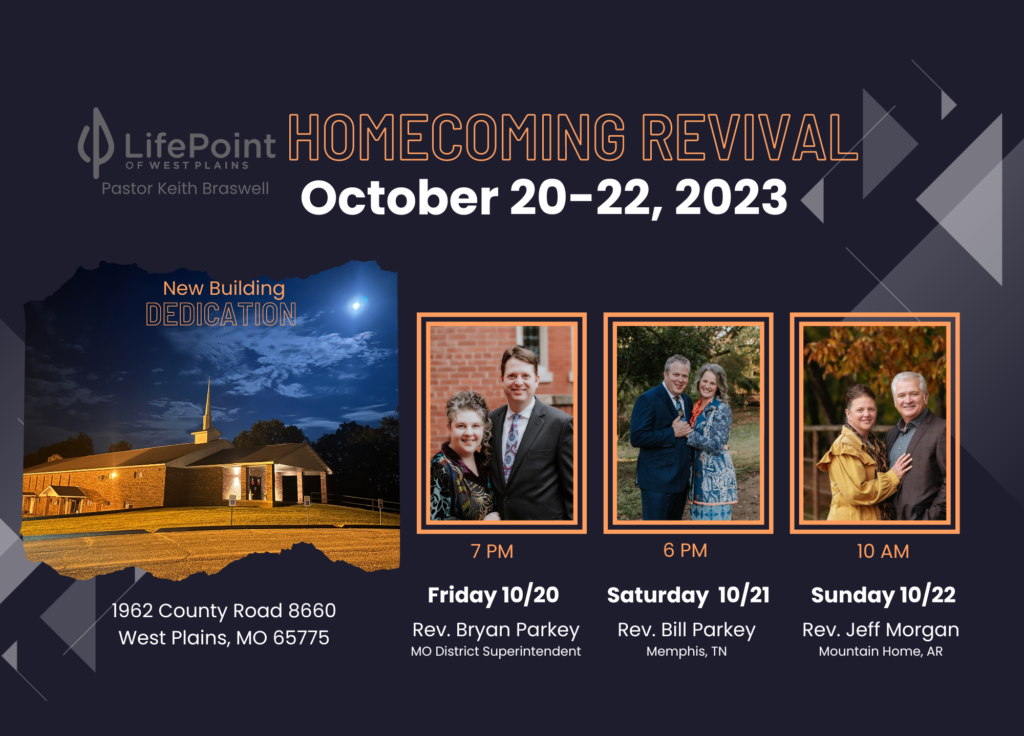 ONLINE GIVING
Come Worship with Us!
Thank you for visiting us online!
LifePoint exists to transform lives and empower believers! It is our goal to help ALL people believe in Jesus Christ, to help them know that there is Abundant Life in following Him.
When we believe, our lives connect in faith, and it is at this "LifePoint", that we can begin an incredible journey. We can experience the Holy Ghost just like the original apostles of Jesus did. We can experience an overcoming life through teaching and preaching, just as the early church did. In every meeting, it is our goal to meet with the purpose of "Making life better" for each person who attends. It is our Goal to grow in relationship with God, grow in relationship with each other, and to grow the body in strength.
LifePoint is a United Pentecostal Church and is located at 1962 County Road 8660, in West Plains, Missouri.
See our Church Calendar for a list of things happening at LifePoint.
We welcome everyone to come and worship with us!